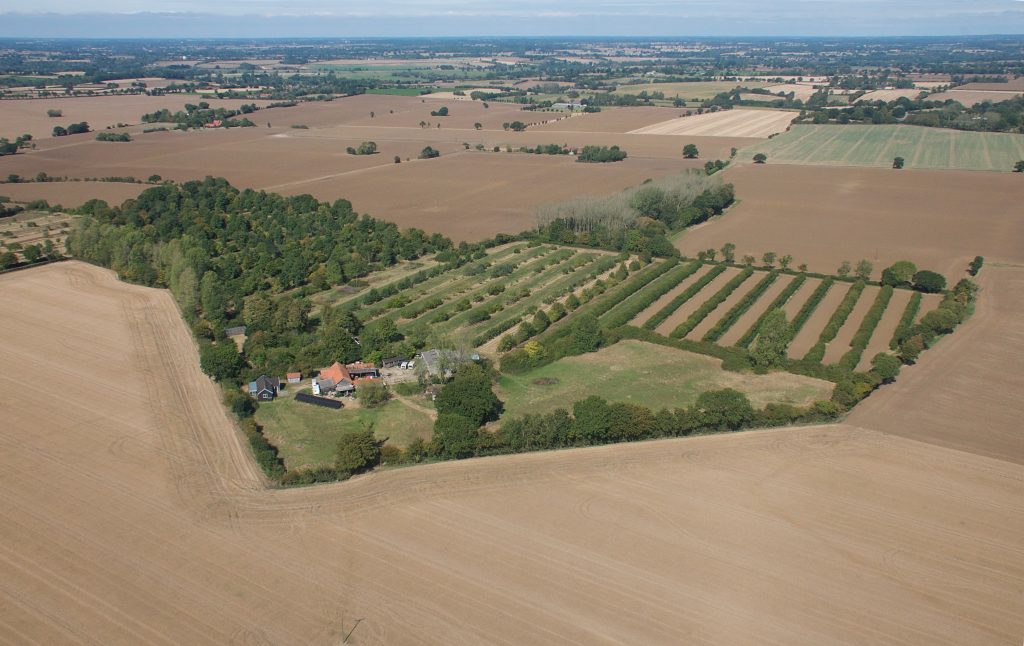 Wakelyns: Organic farming on one of the longest-established and most diverse Agroforestry sites in the UK. We are about food, people, the environment and much more.
An oasis
Wakelyns is an oasis in the Suffolk countryside, surrounded by huge fields growing monoculture crops, mostly for animal feed and overwhelmingly dependent on agricultural chemicals.
We enjoy standing out.
Here's how it all started. Wakelyns has featured in the news. These are our recent newsletters. In progress right now:
---
Click here to add your email address to our contact list so that you receive our periodic newsletters to know about courses, events and other news from Wakelyns.