Welcome to Wakelyns
Welcome to Wakelyns, an organic agroforestry farming hub in Suffolk and one of the longest-established and most diverse agroforestry sites in the UK.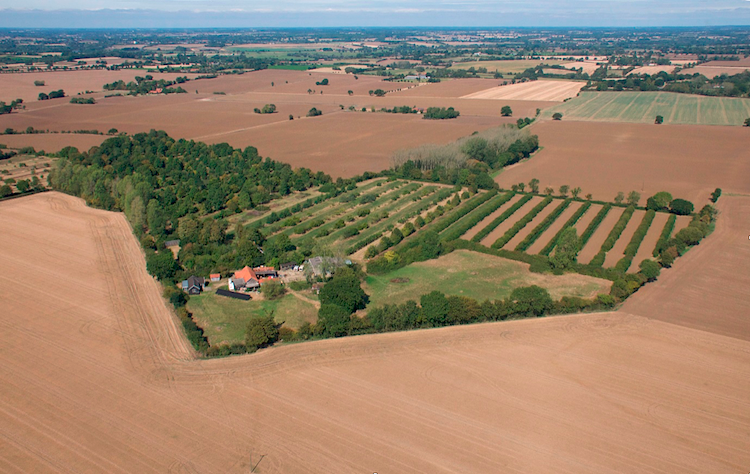 An oasis
Wakelyns sits as an oasis within the Suffolk countryside, surrounded by huge fields growing monoculture crops, mostly for animal feed and overwhelmingly dependent on agricultural chemicals.
Here's how it all started. Wakelyns has featured in the news. These are our recent newsletters.
We aim to be a hub for farm, food, environment and much more around our core organic agroforestry: