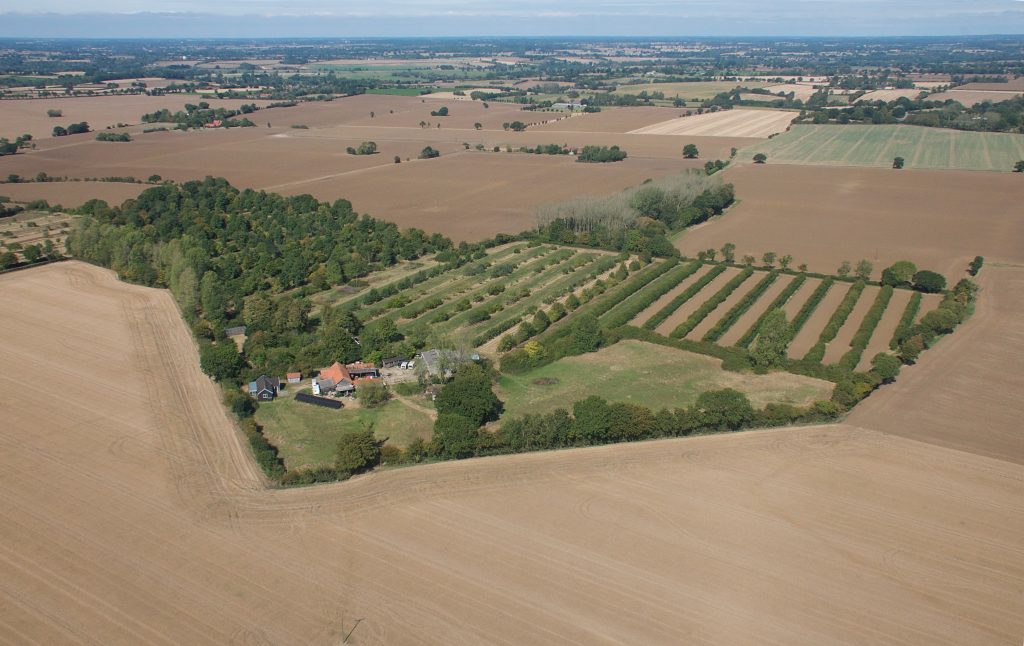 Organic farming, short food chains, enterprise stacking on one of the earliest, most diverse, agroforestry sites.

Courses, events, Wakelyns Bakery, holiday accommodation (and NGO retreats), horticulture, crafts, volunteer opportunities, and more

AN OASIS

We want our 23 hectares to provide the best produce and food; help tackle climate change and the nature crisis; and provide construction materials, crafts, energy, work, accommodation (including for visitors), learning, public access, community, inspiration and well-being
"Short [food] chains" – means that our food and other farming produce is cooked or crafted on site for eating and selling here or locally.

"Enterprise stacking" – means hosting small land-based business who collaborate to maximise the contribution to and from our 23 hectares.
How It Started – Next Generation – In The News – Newsletters
Join our contact list to get Wakelyns news