3 July 2021
9:00 am - 6:00 pm
We're over the moon to welcome two incredibly talentend super women to the bakery! Award-winning baker aand founder of Nova Bakehouse, Sarah Lemanski, and ice cream maker and author of 'La Grotta Ices', Kitty Travers, will be joining us for a whole day dedicated to pie and ice cream. Could there be a more delicious and exciting Saturday?!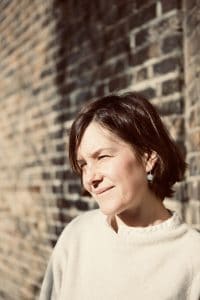 The day will begin at 9am at Fen Farm Dairy in Bungay for fresh coffee and to collect supplies – raw butter, the creamiest milk and maybe Kitty will mix up some of their newly developed Skyr yoghurt and mascarpone too. Then we will head back to Wakelyns where we will explore the farm, the crop and tree alleys and pick to pie! We will harvest fresh cherries and walk back to the bakery for a hands on class in wholegrain pie pastry and all the tips and tricks to make a classic cherry pie from Sarah.
Kitty will then demonstrate some out-of-this-world ice cream recipes, made with other ingredients from the farm, such a fig or blackurrant leaf infusions. You'll be able to taste many different flavours and ask Kitty all your questions, leaving the day feeling ready to re-create your own ice creams at home, inspired by ingredients around you.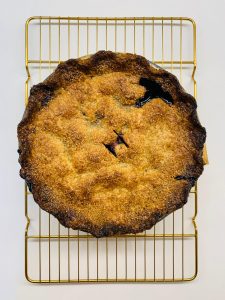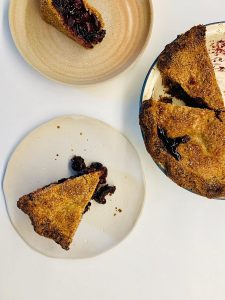 What you will experience and learn:
insight into the unique agroforestry system at Wakelyns with a tour of the farm's tree and crop alleys
pick your own cherries, fresh from the trees
cherry variety identification
how to work with the YQ and Q population wheats and wholegrain flour in your baking
tips and tricks on creating double crusted fruit pies
how to make ice creams with local and foraged ingredients
understand the deliciousness, joy and importance of a localised food system
What is included:
refreshments throughout the day from elevenses to lunchtime and a slice of pie for tea!
recipes for pie and ice creams
your fresh pie and enamel pie plate to take home and continue baking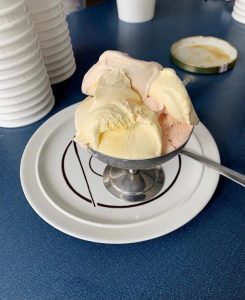 Bookings