It's great that Suffolk Wildlife Trust and the RSPB have taken an interest in what's going on at Wakelyns including doing bird surveys, restoring existing ponds, and creating new ones. And we are particularly excited by our annual turtle dove community (from May to September).
On the Dawn Chorus Bird Walk in 2022 Steve logged 36 species of birds and lots of other wildlife here. And in 2023 it was 38, as here.
Wakelyns Bird Walks
World Dawn Chorus Day Bird Walk on 5 May 2024 (5:30 am – 1:00 pm)
Wakelyns Bird Walk on 22 June 2024 (9:30 am – 3:00 pm)
Wakelyns Bird & Butterfly Walk on 28 July 2024 (9:30 am – 3:00 pm)
Wakelyns Bird & Nature Walk on 31 August 2024 (9:30 am – 3:00 pm)
The full day Wakelyns Bird Walks are designed for absolute beginners to more experienced bird watchers with a focus on garden and woodland birds. Even those that struggle to confidently separate Blue Tits from Great Tits will get much from this course.
We will take the day to walk round explore Wakelyns' unique agroforestry areas to highlight identification techniques that highlight bird's behaviour, shape, plumage, songs and calls, the key to enhancing learning experiences.
Each day will start at 9.30 am (5.30 am for a 'Dawn Chorus Walk', to get the best of the birds, with a lunch break – with a delicious lunch from Henrietta Inman at the Wakelyns Bakery included.
£50 per person, or £25 for people on low incomes.
Morning coffee and Wakelyns Bakery Lunch included.
We also run one hour 'taster walks' during some of our community/open days.
"Where to start on such a magical day?

Well, we started with the best coffee in town taken with some very special home-made cake and biscuits, consumed al fresco on a beautiful Sunday morning. David [Wolfe] then told us about how his father in 1994 had introduced and developed what today is one of the oldest and most diverse organic agroforestry sites in the UK – a man ahead of his time!

The day was full of birdsong with the Turtle Dove playing the star role. Others in the orchestra included 30 identified birds plus the Broad Bodied Chaser, several hares, roe deer, bee orchids….and amazing Head Chef and baker Henrietta and her team and Steve Piotrowski, bird song identifier extraordinaire!

And, finally, special thanks to David [Wolfe] and his delightful team for the best value £50 around!"

Clive, June 2023
The course will involve a series of complementary activities to ensure you become familiar with the identification and behaviour of birds which are seen. These will include:
Watching birds from a distance in the various habitats
Viewing birds around Wakelyns
Learning the art of Field-craft
Learning key visual clues to help you identify species by sight
Learning key songs and calls to help you identify species by sound
If you don't live locally, why not stay over in a Wakelyns Ley Alley Pod?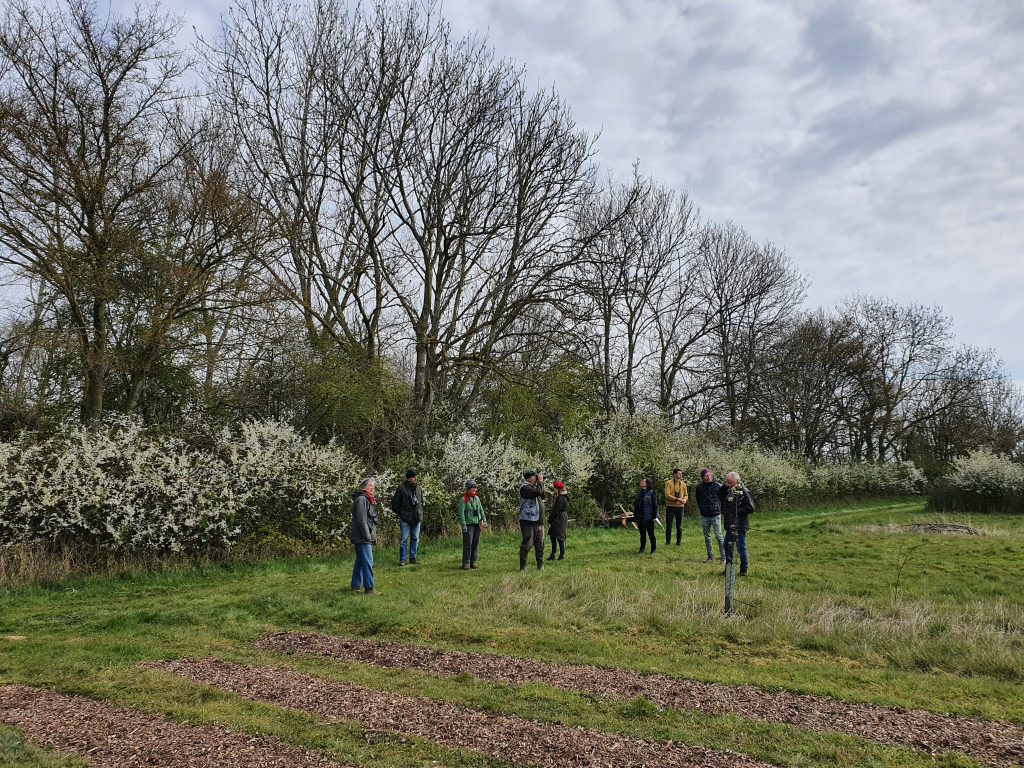 Steve Piotrowski
Steve Piotrowski has led the bird and butterfly walks at Wakelyns since 2021. This year some of the walks will be led by Harry Read – more details below.
Steve Piotrowski is a general naturalist and one of the most experienced birders in the region. He will be the principal guide on the tours and participants will benefit from his knowledge, enthusiasm and experience.
Steve is a founder member of Landguard Bird Observatory (1982) and Waveney Bird Club (2006) and has been at the forefront of the development of both organisations. He specialises in bird migration and holds a BTO bird-ringing 'Trainer' permit. He works as an associated tutor for the Field Studies Council and British Trust for Ornithology and for Suffolk Wildlife Trust as their ornithological advisor.
Steve has been asked to undertake many voluntary hours for the RSPB and other conservation and natural history organisations. Steve has provided the initiative and energy for the management of very successful conservation projects such as the Suffolk Community Barn Owl Project.
Harry Read
We are delighted to welcome Harry Read to lead Bird Walks at Wakelyns in 2023.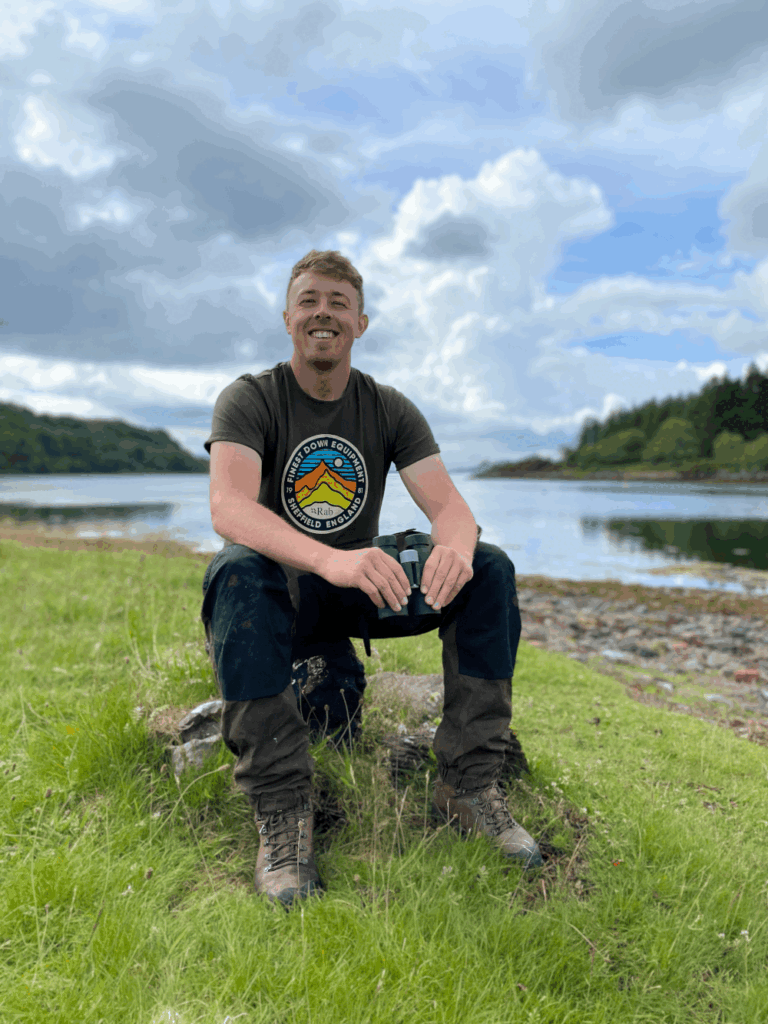 For more information about Harry see here.
Book your Wakelyns event
Skepmaking
on 15 March 2024 (9:30 am - 4:30 pm)
World Dawn Chorus Day Bird Walk
on 5 May 2024 (5:30 am - 1:00 pm)
World Dawn Chorus Day Tree Walk
on 5 May 2024 (10:00 am - 5:00 pm)
Wakelyns Bird Walk
on 22 June 2024 (9:30 am - 3:00 pm)
Wakelyns Tree Walk
on 22 June 2024 (10:00 am - 4:00 pm)
Wakelyns Bird & Butterfly Walk
on 28 July 2024 (9:30 am - 3:00 pm)
Wakelyns Tree Walk
on 28 July 2024 (10:00 am - 4:00 pm)
Wakelyns Bird & Nature Walk
on 31 August 2024 (9:30 am - 3:00 pm)
Wakelyns Tree Walk
on 31 August 2024 (10:00 am - 4:00 pm)