Adam and Emma from Willow Phoenix have been using Wakelyns willow for several years now for some of their structural and living willow projects. In 2020 that included a commission for a 1/3 scale living willow sculpture by the beach in Harwich of The Mayflower. We are delighted that that they will be running courses here for 2021. We'll also be planting some special basket willow within our agroforestry so that, in future years, all of their course material can come from our own fields.
Adam and Emma say:
"We have been working together as Willow Phoenix since 2012 and have completed various commissions, events and community projects together. We currently have a shop at Alby Crafts and Gardens in North Noralive and folk, where we sell our baskets and teach willow weaving."
"We are both very excited to be working with Wakelyns to offer a series of seasonal willow basket projects for beginners to intermediate weavers. We we be including willow grown at Wakelyns and offer the opportunity to learn more about the process of coppicing, its sustainability and how it fits in to the wider landscape of agroforestry."
"Weaving is a mindful, sustainable craft, good for people, nature, and the planet. It's the perfect antidote to our fast-paced life and the finished product is authentic and will last a lifetime.Weaving is an excellent way to connect to nature and is gentle, whole body exercise."
"We are members of the Heritage Crafts Association and support it's aims of promoting and teaching to keep the craft viable. We have also committed to learning to make baskets from the endangered crafts Red List, to keep the craft alive and accessible to future generations."
"We look forward to crafting with you in the beautiful setting of Wakelyns, where we will take you through the process of making your own baskets from the willow trees in the field, to your completed project."
---
Adam & Emma's Wakelyns Courses
---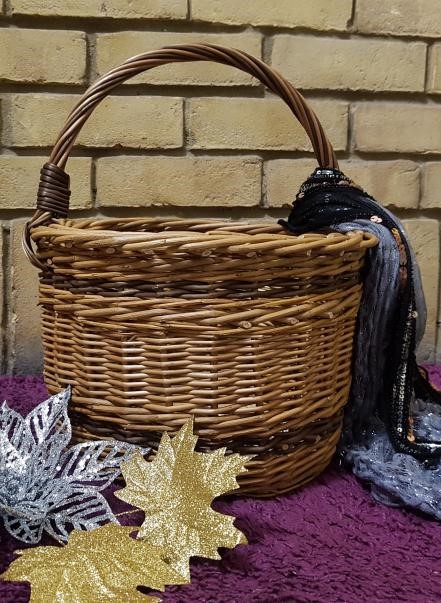 Stake and Strand Shopping Basket
Learn to make a traditional 'stake and strand' shopping basket to take home with you. You will learn several weaves including, paired weave, waling and randing. We make the base for you (so that we have enough time in 1 day to complete the basket) and you will do the rest, including border and handle. We advise practicing your knew skills at home. If you require further materials to do this, we can provide the extra materials on the day.
---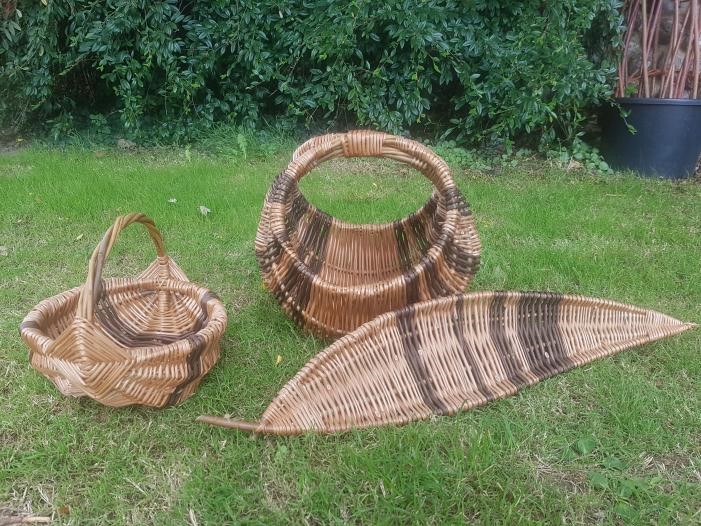 Heritage Frame Baskets
Spend an absorbing 2 days learning the basics of Celtic frame baskets. We'll be making 3 items for you to take home, a leaf tray, a berry basket and a Henny Penny (or Gondola basket). We'll be using willow grown at Wakelyns in the baskets. This is a great starter weaving course for those new to the craft wanting a gentle introduction.
---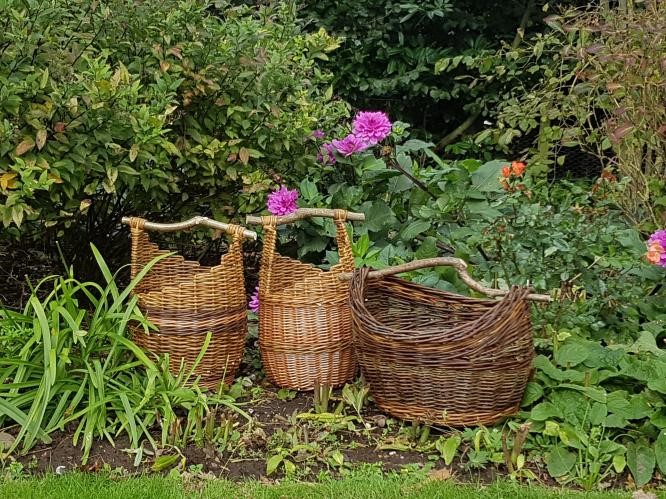 Contemporary Hazel Handled Basket
For this basket we will be experimenting with the 'stake and strand' method to create contemporary, assymetrical baskets with coppiced hazel handles grown on the farm. A lovely day spent playing with traditional methods and modern design. Your completed basket will be a useful addition to your home, great for foraging, kindling, shopping and decoration.
---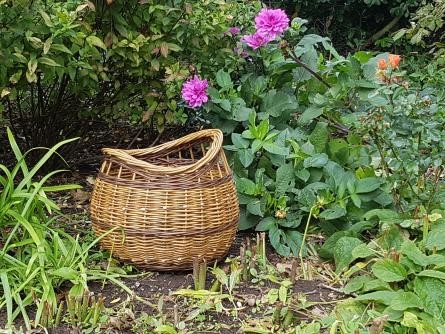 Log Basket
This is a great time of year to get ready for the long winter months by creating a large log basket. If you prefer, this basket is a good size for laundry or storage. In this course we will experiment with the shape of the basket and options for the handles.
---
---
Willow Christmas decorations
---
---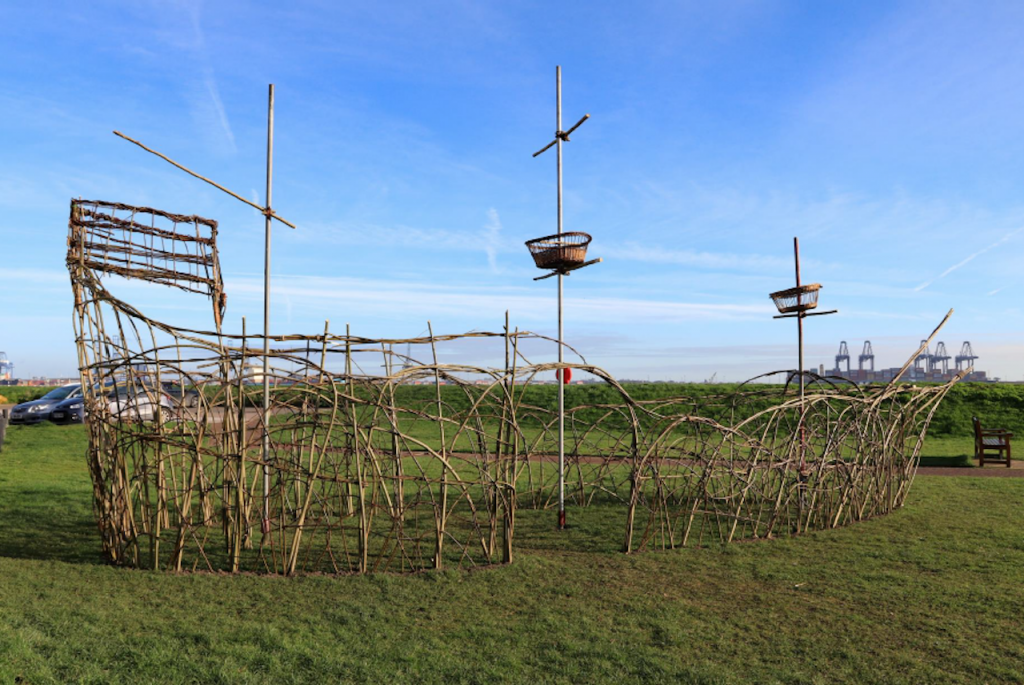 Living Willow Structures & Living Willow Furniture
more stuff here….
Booking soon
---
Here are some of Adam & Emma's other lovely work:
---
Book your event
Mead Making
on 17 July 2021 (10:00 am - 3:00 pm)
Community Butterfly Day 2021
on 31 July 2021 (10:00 am - 3:00 pm)
Field to Loaf
on 14 August 2021 (9:00 am - 4:00 pm)