11 August 2021
1:00 pm - 4:00 pm
August – Woad and Willow – Making Purples
Explore the wonderful world of woad. Each month we'll investigate a different side of this fascinating dye plant. Collect woad grown on the farm, make a fresh vat dye and then use it to dye different fibres. This month use hedgerow 'pinks' to make purple.
All materials and refreshments included.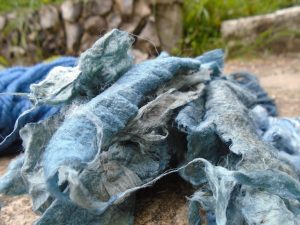 Bookings
Bookings are closed for this event.