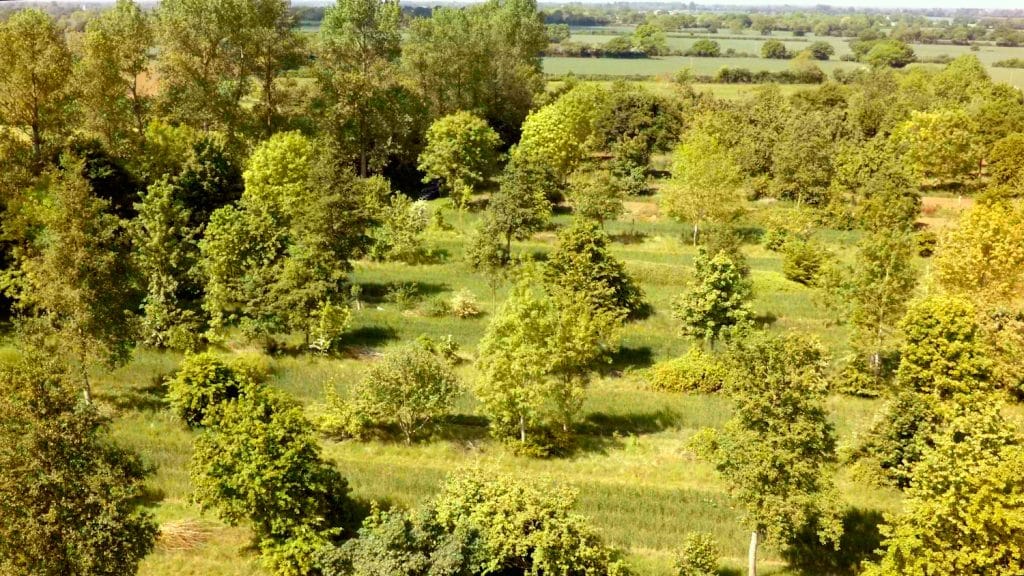 What is agro-forestry?
Wakelyns is distinguished by the system of alleys and hedges that have been established over the past 25 years making it one of the oldest and most diverse organic agroforestry sites in the UK.
At Wakelyns, the agroforestry system takes diversity at its guiding principle to protect and nurture our organic crops whilst providing a resilient eco-system.
There is abundant evidence that simple mixtures of crop varieties can provide a way forward from mono-culture towards more natural control of plant disease without external inputs.

Agroforestry is the deliberate integration of trees with other crops on the same land area to gain benefit from the natural interactions within the whole growing system.
Martin Wolfe described the system in this short paper and talked about Wakelyns and agroforestry more generally in this video.
And Swedish film maker Maja Lindstrom recorded some lovely detailed radio interviews with Martin, available, here, here and here
Wakelyns has a long association with the team from the Organic Research Centre some of whom were based at Wakelyns for several years. Together with Martin Wolfe, they undertook groundbreaking research across a range of issues related to organic agroforestry at Wakelyns.
Jo Smith and Sally Westaway from the ORC have put together this fantastic booklet describing some of that work and its conclusions. As well as some great photos, it is a really accessible account of some great science and much of the background to what we hope to carry forward at Wakelyns.
You can view, zoom, download and share the booklet right in the viewer here.