We are delighted that Wakelyns features here as one of only two farms in the UK (within only eleven UK sites) on the Oxford University Nature Based Solutions Initiative's interactive map of best practice.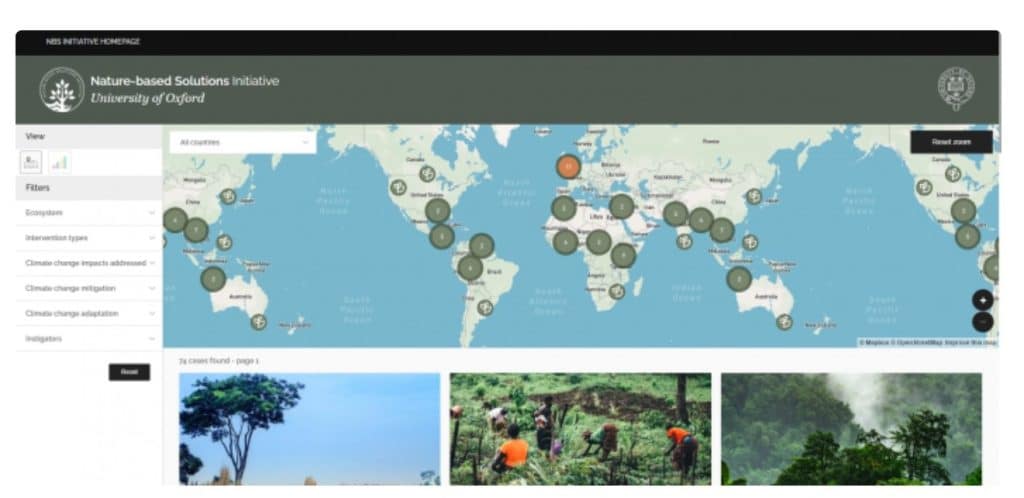 The Nature-based Solutions Initiative is an interdisciplinary programme of research, education and policy advice based at the University of Oxford. Its mission is to enhance understanding of the potential of Nature-based Solutions to address multiple global challenges and support their sustainable implementation worldwide.
On November 8th 2021, they launched a new new interactive global map of best practice examples of nature-based solutions across the world, funded by the British Academy, launched at the COP26 Climate Summit in Glasgow.
The interactive map links nature-based solutions to climate change adaptation and mitigation outcomes based on a systematic review of the peer-reviewed and grey literature. Case studies can be filtered by a range of parameters including ecosystem, intervention type, climate change impacts and instigators. The platform will continue to grow, with more case studies, with detailed coding and contextual information.
Professor Nathalie Seddon, NbSI Director, said: "This new platform of global best-practice Nature-based Solutions showcase the different ways of working with nature to address societal challenges. The rural case studies encompass a wide range of actions, such as the protection and management of natural ecosystems and the application of nature-based principles to agricultural systems. The studies also highlight what can be achieved with high quality NbS that are underpinned by biodiversity, and designed and implemented with the full engagement and consent of local communities and Indigenous Peoples"