As cooks and bakers, we have a role to play in sharing our knowledge and inspiring people to cook and bake healthily, diversely and happily and source ingredients sustainably and equitably.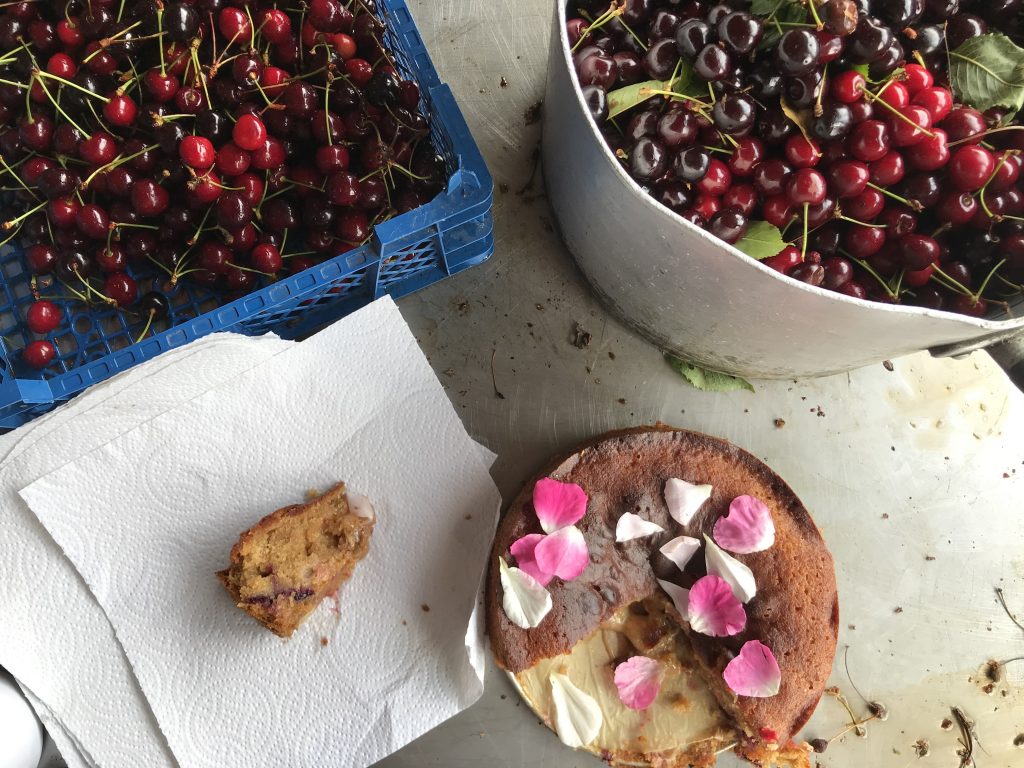 'Musicians and cooks are responsible for the most pleasure in human life,' Fran Lebovitz.
Once we have wonderful real food, we need to know how to cook it. Once we have knowledge, what else is there to do with it but share it! Here we share the recipes we use in the Wakelyns Bakery.
Wednesday 24th February 2021 – Squash, YQ and Hodmedod's mix #1 BROTH seeded sourdough scones with camelina, hemp and flax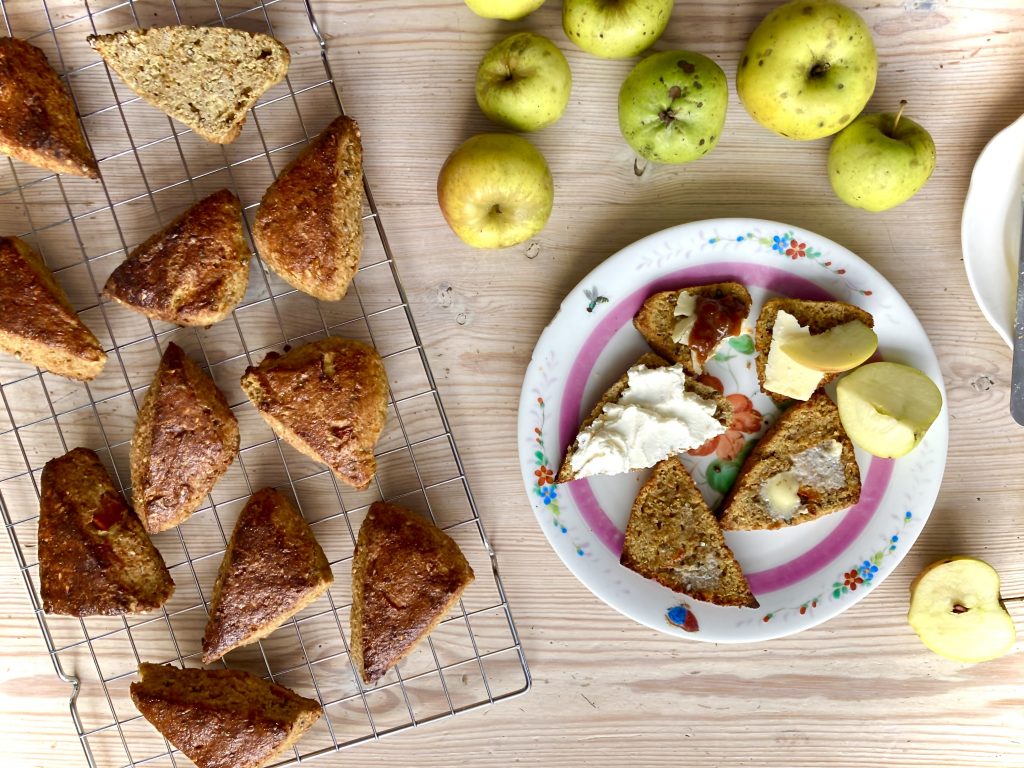 There are still lots of squash in storage from their winter harvest. Do try them in these scones for another way to cook with them. Using a sourdough starter instead of bicarbonate of soda might sound like a faff but it really isn't. The small extra effort and time is worth it, and it's important to make this time to cook for ourselves. It oomphs up all the flavours, makes all the goodness of the grains and pulses more bioavailable and the scones more easily digestible, as opposed to the fast-reacting soda, so you could probably eat an extra one and still feel very happy! And who knows what's in the weird white powder eh! Try adding a good cheddar or other strong-flavoured cheese for cheese scones. Thank you beautiful Kim at Small Food Bakery for your help with the recipe.
Sweet sourdough starter
100g wholegrain YQ flour, 100g water, warmish, 100g starter, a good active one fed at regular intervals and preferably the night before, 15g unrefined golden sugar
Squash scones
200g mix #1 BROTH, 200g wholegrain YQ flour, 4g sea salt, 200g unsalted butter, we like Fen Farm, cold and cubed, 50g local honey, 90g seeds, a mixture of Hodmedod's flax, camelina and unhulled hemp is great, 200g cooked squash, mashed with a fork, 145g starter from above
To bake the scones in the afternoon ready for tea or a light supper with cheese, apples, chutney and a salad, make the starter between 7 – 8am that day.
For the starter, mix all of the ingredients and set aside in a warm place for 3.5 hours.
Mill the broth mix. Mix the broth and YQ flour with the salt. Add the butter and rub into the flour with your fingertips until it resembles breadcrumbs. You can do this in a mixer fitted with a paddle too. Add the honey, seeds, squash and starter and mix well to form a dough.
Line a large baking tray with parchment paper. On a floured surface, roll out the dough until about 2 – 2.5cm depth. Cut into rounds or triangles, you want to get about 14. Place onto your prepared tray and let them rise in a warm place for 4-5 hours, until looking plump and risen by about half of original size.
Preheat the oven to 200oC. Glaze with egg wash and bake for 12-15 minutes until golden brown on the top and bottom.
Eat with butter, cheese and chutney.
More recipes coming soon. Yum yum!