Hello, I'm Henrietta, you can call me Hen if you like! Hetty, Henny… I don't really mind! I grew up in Great Glemham, Suffolk, and I'm very grateful to have had access to real food and how to cook it from a young age. Since I can remember, food has always made me smile. Apparently my friend, Joe, and I were always the last two children at the table at birthday parties, still sat with our plates piled high with sandwiches and cake, our faces covered in crumbs and melted chocolate! I read French and Italian at Edinburgh University, a total immersion in France and Italy's cultures through their language, history, literature, poetry, film, music and FOOD! Then I went to London to study patisserie and have worked in kitchens ever since.
With all my being, I love cooking for people and the total and utter joy that real food grown and cooked with love can bring. Love really is the most important ingredient, everyone can feel it when they eat your food. After a long period of an eating disorder, real food and the connection that it has brought me to the land, to myself and many many beautiful souls, has truly healed me. As eating disorders have risen during the pandemic and as the pressure to look a certain way is still endemic in our society, I really hope that a universal re-engagement with the natural world and more small food communities can help to stop this horrible illness. I love this photo of quince from harvest 2020 and see the quince's beauty as a metaphor for every single beautiful body shape, colour, gender, character and unique being.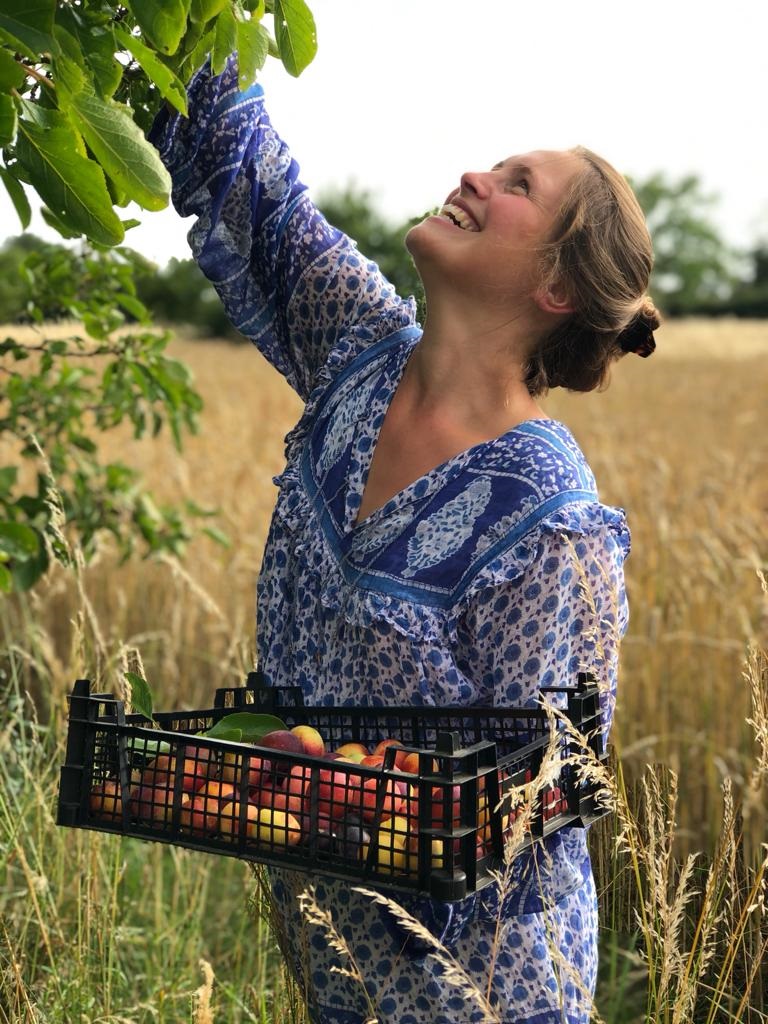 I manage the bakery and kitchen and bake, cook, teach, organise classes and events and coordinate the fruit harvesting on the farm. I love it and I am grateful every day to be here doing what I love.
Hello, I'm Maisie. From a young age I have been surrounded by people growing, selling, cooking and eating delicious food. My parents set up a whole food shop when I was born, The Wholefood Store, which continues to run today. I spent my childhood and adolescence behind the counter chatting with customers, curious about what they were cooking for tea that night and answering their questions about produce. These experiences forged my deep fascination with food – the way we consume it, source it, and the role it plays in binding communities together.
Cooking and feeding people became one of my greatest joys in life. This led me to opening The Wholefood Cafe, which I ran for a year after graduating from university. It wasn't until later when I moved to London, met Henrietta and worked as her Sous Chef that I closely defined my values of showcasing local, seasonal produce, which has little impact on the environment, and where the farmers are fairly treated. I am thrilled to be a part of the bakery and the growing community at Wakelyns.
Diversity in all aspects of life, especially in our diets, is vital to what it means to be human. The more homogenised and mass produced our food becomes, the more similar our diets become, and consequently the more disconnected we become from the landscapes and people who produce that food. Baking with YQ and Q wheat, and cooking with the abundance of produce grown at Wakelyns is a huge honour, and I can't wait to show people how delicious it all is!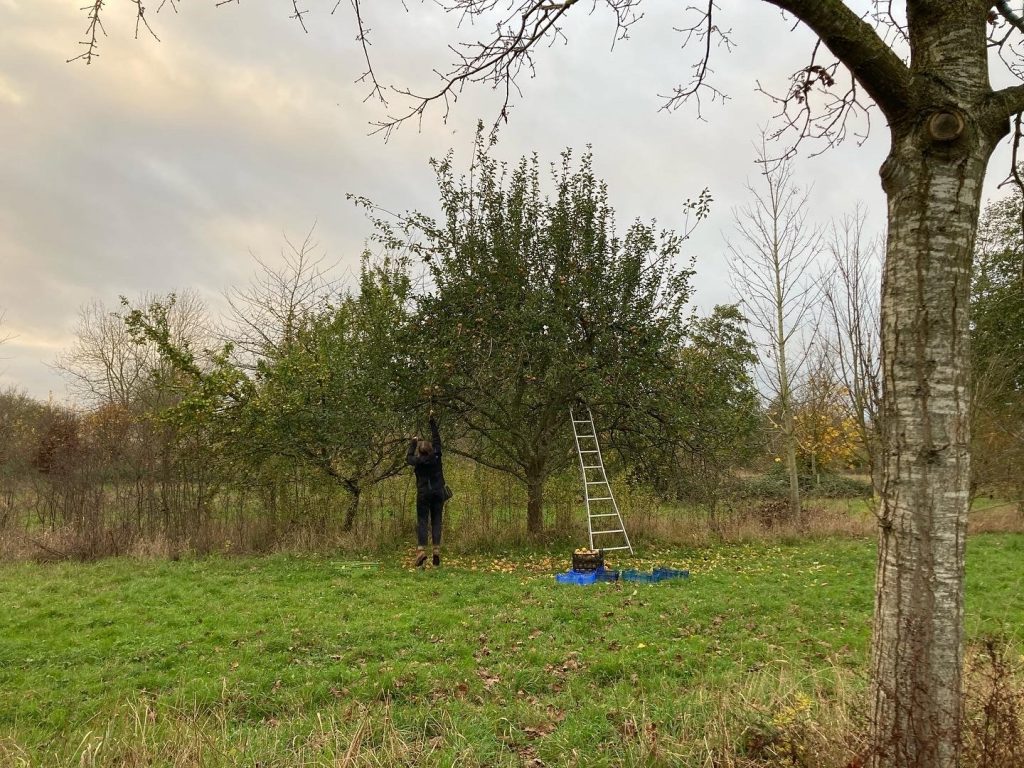 Hello world, I'm Erik. I grew up on the west coast of Canada, studied for my BA in Montreal and have lived the last ten years in Glasgow. I studied for my Masters degree at the School of Art there and until about five years ago that was my main focus, mostly photography and video. In 2016 I was offered a job making bread and pastries and pretty much instantaneously my attention shifted from the art world to the bakery world. Soon after that I spent a year in Ghent baking at De Superette, where I was mentored by Biggie Lemke, whose work ethic and sensorial concentration marked me indelibly. After returning to Scotland I spent the next two years as a baker at Wild Hearth in Perthshire. I learned a huge amount in my time there as well and I also met some of my closest friends.
In 2019 I left Wild Hearth, built a bakery called Flower with my girlfriend, ran it for a year, broke up, and closed it in December 2020. It was a humongous experience that was, although ultimately heartbreaking, deeply worthwhile and we are both really proud of what we managed to accomplish in the short time we were open.
Food has undoubtedly been central to my experience of the world since I was a child. I grew up
in a big family, raised mostly vegan, surrounded by incredible role models. My focus is in sustainability, and implicit to that statement are the principles of affordability, accessibility, dignity, and conviviality. Henrietta, Maisie, and I all approach food with energy and joy; for me there is nothing more exciting than cooking and eating, and for that simple fact alone I consider myself exceedingly lucky, as I get to do it multiple times everyday.
Being here at the opening of the bakery at Wakelyns is an honour and also an amazing responsibility. I saw Martin speak at the UK Grain Lab at Small Food Bakery, in 2018 and it was hugely inspiring. Last year at the finale of the Oxford Real Farming Conference, in the main conference hall, we commemorated his brilliance and solidified his legacy by handing out bread made with YQ flour to the hundreds of delegates who had come together in his memory. 14
months later, the world has experienced mind-boggling change, and I'm here at Wakelyns baking bread with the YQ, it's amazing, no!