14 July 2021
1:00 pm - 4:00 pm
July – Woad and Weld – Making Greens
Explore the wonderful world of woad. Each month we'll investigate a different side of this fascinating dye plant. Collect woad grown on the farm, make a fresh vat dye and then use it to dye different fibres. This month – using weld over woad to make vibrant greens.
All materials and refreshments included.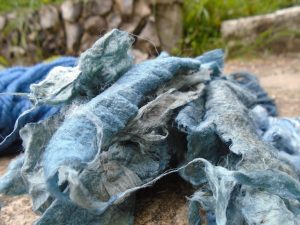 Bookings
Bookings are closed for this event.