8 September 2021
1:00 pm - 4:00 pm
September – Using up the last of the woad, use provided materials or bring something of your own to dye.
Explore the wonderful world of woad. Each month we'll investigate a different side of this fascinating dye plant. Collect woad grown on the farm, make a fresh vat dye and then use it to dye different fibres. This month choose something from the haberdashery stash or bring your own items to dye.
All materials and refreshments included.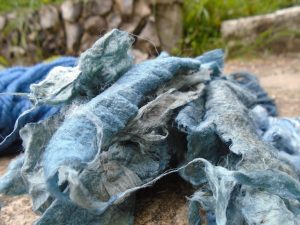 Bookings
Bookings are closed for this event.