20 November 2021
10:00 am - 3:00 pm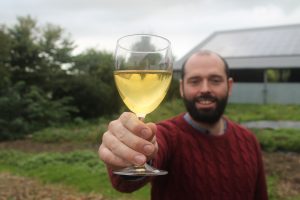 Come join Thomas O'Hagan to learn all about turning the hard work of our noble honeybees into delicious mead or honey-wine.
After all the fun of Thomas' July workshop at Wakelyns, we've asked him back for a 'winter special' with a particular focus on making warming mead drinks for the festive season!
This course will include fermenting honey with wild yeast, going on a tasting journey through the history and styles of mead in the British Isles and beyond, and starting off a few small batches of your own mead to take home, nurture and enjoy.
We will be exploring exciting honeys, making mead cocktails and foraging ingredients to use in our meads.
Delicious lunch from the Wakelyns Bakery included.
More details of the course here.
Bookings