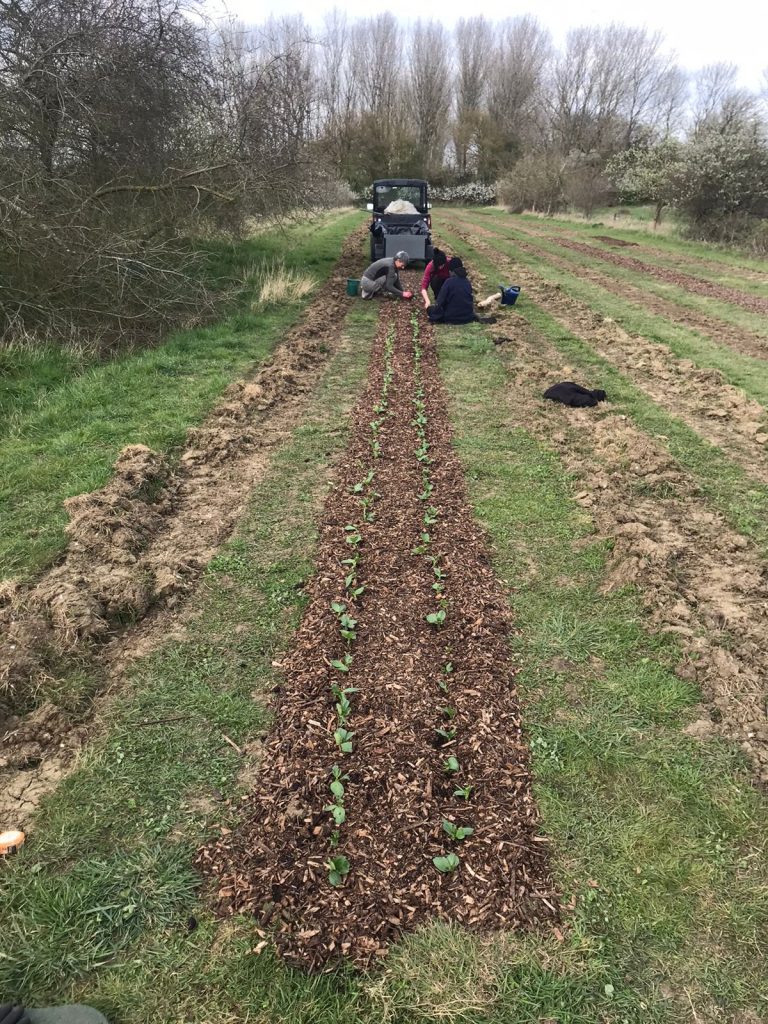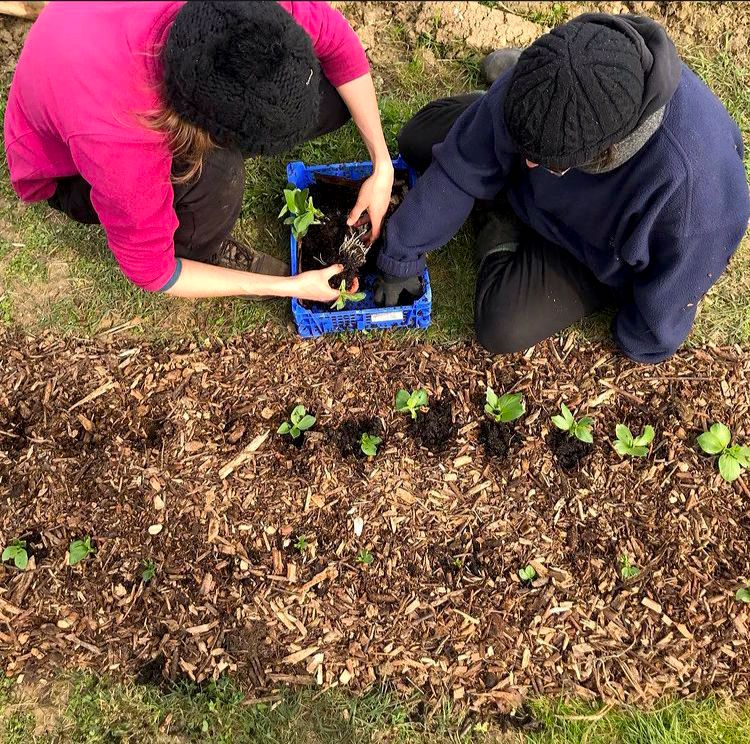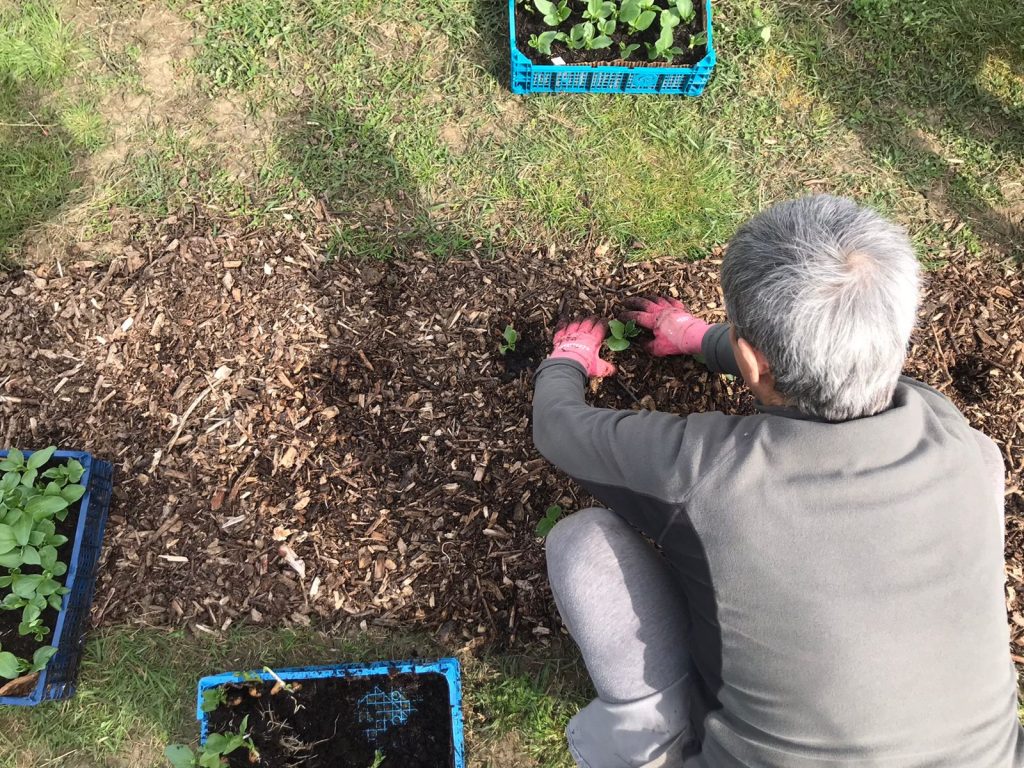 Spring is here, although a little cooler than we've been used to these last few years I feel.
We have been busy preparing our alley for the growing season ahead. At the beginning of March we were able to get on to the land after a period of dry weather. The beginnings of our no dig bed system started in the not so traditional way by using a turf cutter. Typically, the no dig method for cultivating on new land uses cardboard and mulches, but we were thwarted because of the wet winter. We couldn't get the mulch in the quantites we needed onto the land.
So we waited for some dry weather, and went to town with a turf cutter! Stripped off the top layer of couch grass (yes couch grass does really well at Wakelyns!) cut and rolled. It has been a long process of removing the turfs aided hugely by the wonderful electric vehicle 'Evie' that David Wolfe has given us generous use of, and some very dedicated volunteers, albeit mostly family members at the moment with a few exceptions.
All the turfs are being put to good use, some are being used to raise the veg beds where the land is wettest in the winter, and the rest is piled up and will turn into beautiful top soil ready to go back on the beds in the winter.
The majority of our veg beds are being topped with ramial (woodchip – made from young wood) produced at Wakelyns from the coppiced willow and hazel. The ramial acts as a mulch material to keep the soil from drying out and provide lots of organic material for fungi and our soil dwelling critters to enjoy. It's fantastic that the ramial is from Wakelyns coppiced willow mostly so we don't have to bring any materials in.
We have been reading through some of Ann Wolfes gardening notes, in the 1990s Ann alongside Marion grew all sorts of veggies here in the home field alleys, where we are now based, and she was writing about no-dig back then, so it's wonderful that we're here trialing out her dreams perhaps? Here's to making it a success!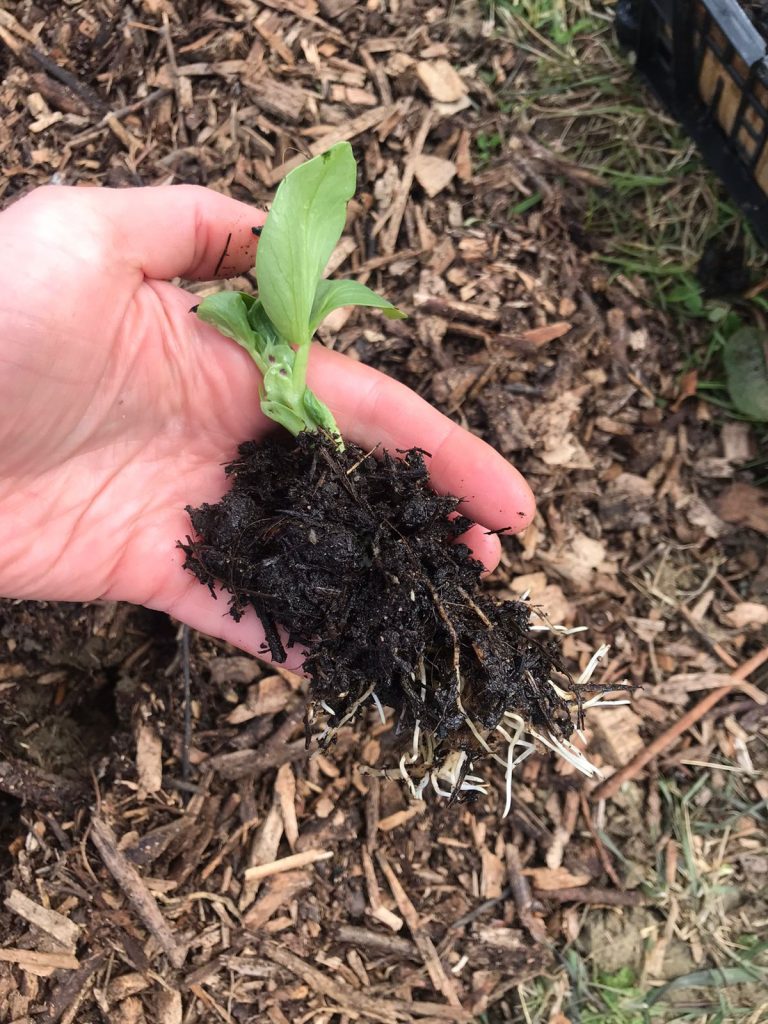 And, yes we have planted out our first vegetable plants, Broad Beans – Eleanor. Lovely to have veg in the ground finally!
In the coming weeks we will be putting up our Caterpillar tunnels (mobile versions of polytunnels), planting out the 4,000 onions, sowing parsnips and adding more ramial to the beds. Hodmedods and Bruha Brewing are providing us with some clean cardboard which will we use on a few beds with compost on top (found in a neighboring alley – another wonderful resource already at Wakelyns) on which we can direct sow our parsnips.
Lots to continue on with!
We are always looking for volunteers to come and help us and be a part of a new local food system in a beautiful, unique setting. Please connect with us via realveg@wakelyns.co.uk